7 Best Adult Content Hosting Providers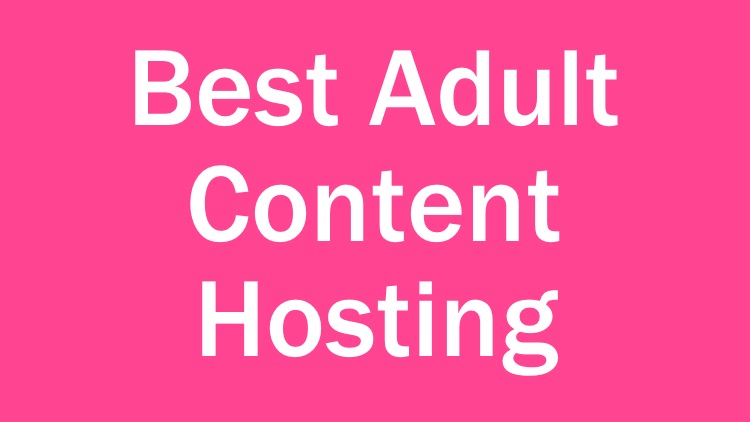 There are more than 40 million adult websites in the US alone. While there's no statistics available about how many exist worldwide, we can be sure that every second, millions of viewers visit adult websites all across the internet. If you are an adult webmaster, you possibly know that these websites get a significant amount of traffic.
Finding the right adult content hosting while setting up your adult website becomes at once important as well as difficult. You need to be careful because every other host that open up every day may not allow hosting adult content. This is because the laws involving the distribution of adult or pornographic materials are varied across different geolocations.
We've reviewed a bunch of providers. And based on a few criteria like reliability, affordability (based on the lowest price plan), customer support and location of servers, here are the best ones for hosting adult websites:
7. TMD Hosting – TMDHosting.com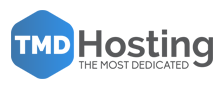 TMD Hosting describes itself as "The most dedicated hosting provider." They offer fully managed services and even offers a free domain.
Cheapest adult VPS Plan:
2 CPU Cores
2 GB RAM
40 GB Storage (SSD)
3 TB Bandwidth
Location: Chicago (USA), Netherlands, Singapore
$35.95 / Month + $19.95 Setup
TMD Hosting offers managed services and chat support. They also have Amsterdam, Netherlands as a location that might help you in adult content hosting. The setup fee for the VPS might be a turnoff.
6. OrangeWebsite – orangewebsite.com

OrangeWebsite was founded in 2009 in Iceland. They openly declare on their website that it is a "freedom of speech web hosting provider" which hints that you are safe with your adult content.
Cheapest VPS Plan:
2 CPU Cores
512 MB RAM
16 GB Storage
200 GB Bandwidth
Location: Iceland
€29.90 / Month (around $31.88) [25% Recurring Off Promo Running Currently]
Considering the resources in the plan, the prices are a bit on the higher side. But OrangeWebsite guarantees your security. They even provide a 100% anonymous web hosting. You can register using only your email and pay anonymously through Bitcoins. They might be your best choice for adult content hosting.
5. HostMonster – Hostmonster.com

HostMonster has been in service since 1996. They are one of the most reliable hosting company and has provided hosting solutions to thousands of business and personal web pages.
Cheapest VPS Plan:
2 CPU Cores
2 GB RAM
30 GB Storage
1 TB Bandwidth
$19.99 / Month
HostMonster is one of the most reliable names in hosting, although no information is available about the location of their datacenters.
4. Hawk Host – Hawkhost.com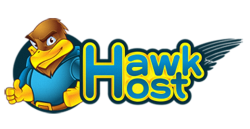 Hawk Host was found in 2004. They provide virtual servers in a variety of locations like Dallas, Washington, Los Angeles in USA; also Netherlands, Singapore and Hong Kong. They are originally based in Ontario, Canada.
Cheapest VPS Plan:
Equal Share CPU
1 GB RAM
30 GB Storage
1500 GB Bandwidth
Locations: Los Angeles, Dallas, Washington DC (USA) and Singapore
$18 / Month
They offer an use to use Control Panel with every VPS, which you can use to start, stop, reboot or reinstall OS. They also provide a 24/7/365 support for any assistance you might require.
3. PowerUp Hosting – Poweruphosting.com

PowerUp Hosting claims itself to be the 'fastest growing hosting company.' They are based in Los Angeles.
Cheapest VPS Plan:
1 CPU Core
1 GB RAM
20 GB Storage (SSD)
Unmetered Bandwidth
Locations: Los Angeles, Dallas, New Jersey (USA) and Netherlands.
$15 / Month
Go to website
PowerUp Hosting provides CPanel – The most popular Control Panel for VPS. They also promise dedicated hardware for all clients. Their Netherlands servers might be your choice for hosting adult content.
2. TMZVPS – Tmzvps.com

TMZHosting was founded in 2007, gaining popularity through the year it had 1000 customers from 24 countries by the end of 2008.
Cheapest VPS Plan:
1 CPU Core
2 GB RAM
50 GB Storage
2 TB Bandwidth
Location: United States
$8 / Month
For as low as $8 per month, this plan is well suited for starting an adult site. They offer VPS in the UK too, and a 30 days money back warranty.
1. Hostwinds – Hostwinds.com

One of the popular hosts Hostwinds was founded in 2010. They provide fast and affordable hosting.
Cheapest VPS Plan:
0.5 CPU Core
1 GB Dedicated + 1.5 GB Burstable RAM
25 GB Storage
Unmetered Bandwidth
Location: Seattle and Dallas
$7.5 / Month
Hostwinds concentrates on customer satisfaction. They have a live chat support feature on their website where you can find assistance.