Best Offshore Web Hosting Providers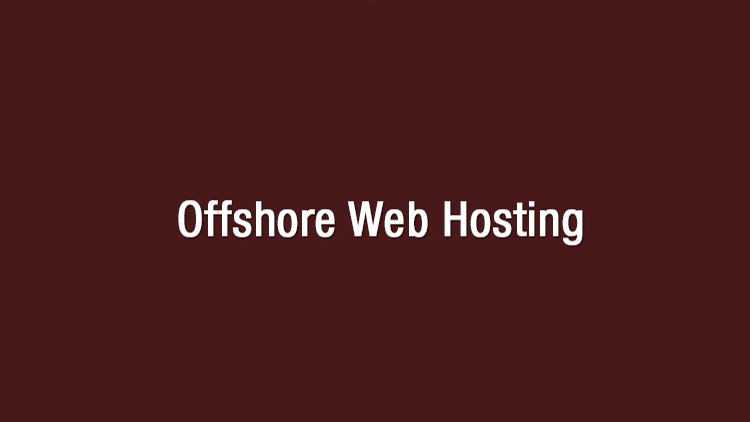 So you're looking for offshore web hosting (also known as offshore shared hosting), but you're not quite sure who you should choose. There are many offshore hosts out there (more than 300 if you count non-English hosts as well), and I have personally come across very good ones, but also very bad ones. Good offshore hosts can differentiate from bad hosts in pricing, quality of service, hardware, technical proficiency, and location.
So there are many things you can look at before buying, and to save you the trouble, we have done that for you. Before I start talking about the best offshore web hosting providers on the Internet, I want to briefly talk about the definition of offshore web hosting.
Feel free to skip this part if you are already familiar about what you can expect from an offshore host.
What is offshore web hosting?
Offshore web hosting is shared hosting that comes with offshore perks. These offshore perks are available because of the hoster's deliberately chosen policies, which are supported by their server location(s) and the business' country of registration.
For example, if a host is based in the United States, it is not offshore because the United States has very strict regulations when it comes what it is allowed and what is not. So before you say America is the land of freedom, just know that they do not allow anyone to ignore copyright claims. Hosts like BlueHost, Godaddy and HostGator will thus suspend you almost immediately after receiving abuses.
Even if the hosting company is registered in the US, but their servers are located in the Netherlands (offshore), or vice versa, they cannot be offshore.
You therefore need an offshore host that is registered in an offshore location, has their servers in an offshore location, and does not sell any other services that are considered onshore.
Countries that are best for offshore hosting are the Netherlands (#1 in freedom of speech in the world), Iceland, Panama, Sweden, Finland, Switserland, Seychelles, and Russia.
What does offshore web hosting allow?
What is allowed on the servers depends on the offshore host. By default, all offshore hosts allow adult content, gambling, and copyrighted material. They will usually ignore all copyrighted abuses like DMCA. Some offshore hosts also allow mass mailing, but not all.
Do not expect to host illegal activities on offshore hosts though, like fraudulent websites, phishing, spam, spoofing, and DDoS scripts. These are usually allowed on bulletproof hosts, and not on shared hosting, but on dedicated servers only. Get ready to pay $300-$500/month for that.
What to look for when choosing an offshore web hosting provider?
– Make sure they own their own servers, and do not resell from a cheaper host. If they are resellers, this means that they have no control over their clients' websites. Ask the offshore host whether they have their own hardware, in which datacenter they are located, and ask for an IP. Do a check up on the IP and see who owns it. If it is controlled by another offshore host, they are resellers.
– Always pick an offshore that has a money-back guarantee of at least 7 days. Optimal would be 30 days. Offshore hosts that are confident in the quality of service that they provide would never mind offering you a refund, even if you just changed your mind about starting your project.
– Check how their technical support is. Open a ticket by asking a rather complicated question. Do they reply very slow? This is always a bad indication. This usually means that it is a one-man host, which means the entire business is run by one person, or that they have no technical staff. If you get a response and it is written in non-native English with grammar mistakes, this means that this offshore host is outsourcing to save costs, and can often mean that the support will be poorly delivered. An example of such a host is OVH.
– Don't pay for ridiculous prices. It is hard to explain to someone unfamiliar with offshore hosting what a fair price is because you always have to the specs into consideration. However, that is why we wrote this list. The top 5 all have great prices for the specs that you receive.
Nr. 15 – Flokinet.is

As you can tell by their domain extension, FlokiNet is an Icelandic offshore hosting provider. They started in 2012, and provide "a safe harbor for freedom of speech, free press and whistleblower projects." They specialize in offering data security and it is unclear whether or not they ignore DMCA. These are their offshore web hosting options:
€2.99 might seem like an affordable option, but you only get 1GB web space with it. You also have to pay a €5.00 (~ $5.50) setup fee, which is unnecessary on shared hosting unless they manually resell it. It is for this reason that FlokiNet takes the last spot on this list.
Nr. 14 – OffshoreDataLabs.com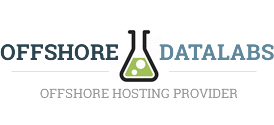 OffshoreDataLabs is a brand-new offshore hosting, which was founded in the Netherlands. They went in business circa 2015, which means that they have been in business for approximately a year at the time of this list's publication. They offer offshore hosting, domains and offshore VPS's.
These prices are certainly overpriced since you only get 1GB disk storage for an almost eleven dollar hosting plan. Regardless, OffshoreDataLabs offers a 30-day money back guarantee on the first invoice only, which is reasonable. While they are a very new host, they have handpicked the best qualities of established hosts and incorporated it into their own.
Nr. 13 – Koddos.com

Koddos specializes in offering DDoS protection along with its offshore hosting solutions. Founded in 2009, Koddos stores all of its data in several Dutch datacenters, including the Amsterdam-based Switch Datacenter.
Their hosting plans are pricey, and their support is known to be quite bad at times. They also only offer 75% of your refund within 5 days if a valid reason is provided. In other words, they do not refund your money properly and you are running full risk here.
Koddos wouldn't even be on this list if they didn't offer good DDoS protection, which I imagine some of the readers of this list may need. So, to finalize, go with Koddos only if you receive DDoS attacks.
Nr. 12 – LegionHoster.com

LegionHoster is an Indian-based offshore host. Founded in 2015, they are the youngest firm on this list. They resell servers in the USA, Canada, France, Russia, and the Netherlands. They also offer a wide variety of payment options, including Alipay for Chinese clients.
They have affordable prices and all their shared hosting solutions come with a 7-day money back guarantee. You can only apply for a refund once, and only if you have paid monthly. Another drawback is that LegionHoster offers both offshore hosting, and onshore hosting (in USA). This implies that they are not 100% offshore. Under pressure, LegionHoster will comply with abuses given their ties in the US.
Nr. 11 – AlibabaHost.com

AlibabaHost was formed in 2009. Within several years of their launch, AlibabaHost expanded to the Netherlands, Romania and Germany. They do not disclose any other information about their firm. For example, it is unclear where AlibabaHost is registered. This is vital information to know as a client. If they are an American host, they wouldn't be an offshore host even though they say they are.
Despite their competitive pricing, AlibabaHost is listed this low in the list because their support is known to be quite poor. It it also unclear whether they offer a full refund or not. AlibabaHost is, in my opinion, a price-only kind of host. When ordering shared hosting, you can pick from having your hosting located in Romania, Sweden, Netherlands, or Switzerland.
Nr. 10 – Wrzhost.com

WrzHost, as the name already implies, specializes in offering warez friendly hosting. Warez is a term referring to the distribution of pirated software, and while this is prohibited from most hosts, Wrzhost allows it. They started all the way back in 2006, and have thus celebrated their 10th anniversary this year. They are truly offshore since they collaborate with datacenters in the Netherlands, Hong Kong, and Sweden.
WRZHost offers a great value buy, especially if you are planning to do something with warez. If you do not like their service, WrzHost offers a 7-day money back guarantee.
Nr. 9 – Shinjiru.com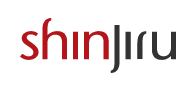 ShinJiru, established in 1998, is the largest offshore hosting on this list. Formed in Malaysia, Shinjiru has expanded internationally to Singapore and Europe. As an offshore host, their acceptable use policy is quite lenient. They mostly prohibit content and activities which are strictly illegal.
Shinjiru justify their high pricing by their 15+ years of professional experience in the offshore niche. This does not mean that they do something better than other offshore hosts that are much younger. Personally, I believe Shinjiru is outdated in their service approach. For example, they do not offer any refunds.
Nr. 8 – Host4Offshore.com

Host4Offshore, established in 2011, is a Bangladeshi offshore web hosting provider. They began to provide hosting solutions in the Netherlands, but have since expanded to 5 countries. These countries are Netherlands, Russia, Luxembourg, Turkey, and the USA. They offer a flexible DMCA policy, which implies that they do not completely ignore DMCA abuses.
With these options, you can choose various offshore locations (NL, RU, BG), which is perfect if you need a specific location. For an offshore host, Host4Offshore offers competitive prices and it is worth trying them out. If you don't like them, you can always ask for a refund within 7 days.
Nr. 7 – ShineServers.com

ShineServers, registered in India, operates exclusively from the SmartDC datacenter in Rotterdam, Netherlands. They began in 2010, and while they've grown since then, ShineServers has dropped in popularity over the last the year.
These shared hosting options have an integrated website builder that is great for beginners who wish to build their own website. Unfortunately, they only provide a 24-hour money back guarantee. You will have to decide quickly whether or not you like them.
Nr. 6 – Blueangelhost.com

With its unusual name, BlueAngelHost is one of the dominating players in the offshore niche. And for good reason; they offer a diverse selection of hosting services, including free hosting. Founded in 2012, BAH has established itself in Bulgaria, Russia, and the Netherlands. They ignore DMCA and allow Warez.
Their hosting plans are relatively well priced, but do not fall for their unlimited promises. Sooner or later, they will ask you to upgrade to an offshore VPS or offshore dedicated server. Mass mailing is also not allowed. If you do not like their service, you can ask for a refund within 7 days.
Nr. 5 – OrangeWebsite.com

OrangeWebsite, another Icelandic offshore host, was founded in 2009 with one goal: "to offer top-quality and secure web hosting solutions for customers worldwide." All of their servers are located in an Icelandic datacenter, and they have not expanded to any other locations. This shows their commitment to stay offshore in a location that they know and trust, which is highly valued in this market.
Nr. 4 – Panamaserver.com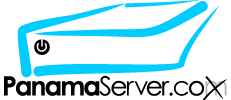 As the domain name already gives it away, Panameserver is registered in Panama. They also have all their hardware in Panama. The country is known to be a safe haven for offshore bank accounts, money laundering, and also for data security. They started back in 2004, and have grown quite extensively then.
Their shared hosting plans are well priced, and definitely worth a try if you wish to be hosted in Panama. They offer refunds although the details of that are unclear. A downside is their support. It's not 24×7 as they claim it to be.
Nr. 3 – UndergroundPrivate.com

UndergroundPrivate is kind of like the bad kid on the block when it comes to offshore hosting. Their policies are very lenient, and their publicity attracts bad clients for the lack of a better word. Founded in 2012, UP began their business in unknown location. They offer servers from Russia, Netherlands and France.
UndergroundPrivate does not offer refunds, but that shouldn't be a problem for all those risky clients. What's good about UP is that they offer SSD storage, which is faster than regular hosting. Definitely worth a try.
Nr. 2 – CCIHosting.com

CCIHosting is an old-timer; established in 2002, they offer hosting exclusively in Panama. They offer a wide selection of services, ranging from SSL certificates to colocation.
CCIHosting.com does it right: they offer every client a 30-day money back guarantee. LiveChat support is also included if you go with this high-quality host.
Nr. 1 – AbeloHost.com

AbeloHost was established in the Netherlands early 2012. They currently have two datacenters locations; one in Amsterdam, the other in Dronten (near Amsterdam). AbeloHost is very lenient when it comes to what they allow on their servers. For example, they allow warez, mass mailing, and they ignore DMCA as well as other abuses. But isn't why they deserve the nr. 1 spot. They are placed first because their average response time for answering tickets is less than 1 hour.
AbeloHost offers 30-day money back guarantee, no questions asked. They also offer support via LiveChat. Undoubtedly an offshore host to go with if you are looking for quality.