Best Warez Server Providers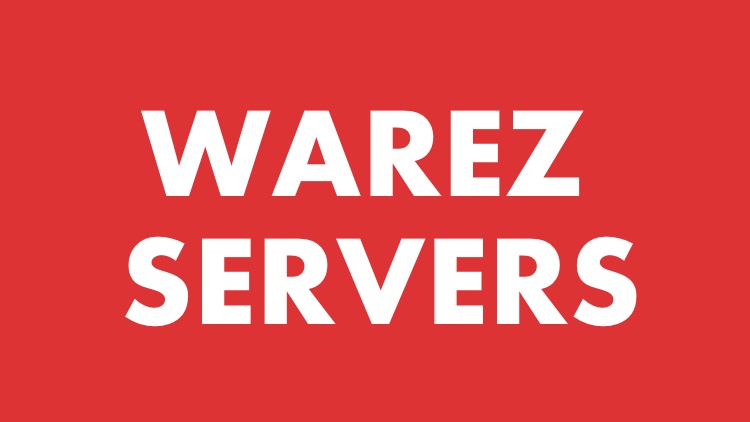 This list contains the best warez dedicated server providers. The criteria that we used to determine the hosts' positions were data leniency, quality of service, affordability, size of resources, and customer support.
For an offshore host to allow warez, they have to be bulletproof, because warez is an activity that is considered piracy. Streaming movies via embed links is one type of copyright violation, but illegally distributing paid software for free is another thing. In this field, warez is seen as a more serious violation than displaying copyrighted material. Therefore, a host that allows warez runs a higher risk than a regular offshore host.
So expect to pay a higher cost than you would for a regular dedicated server, or even an offshore dedicated server. All of the server providers in this list are guaranteed to allow warez:
Nr. 8 – Offshoresrv.com

OffshoreSRV started in Kent, England in 2015 and within one year, they grew significantly. Their specialty is secure web hosting and offer the full service range: domains, shared hosting, VPS, reseller, and dedicated servers. They frequently run big lifetime discounts up to 50%.
Server location: Netherlands
For the specs that you get, the warez servers are quite expensive. On the other hand, they offer a 30-day money back guarantee.
Nr. 7 – Hidemyhost.com

HideMyHost is an anonymous host that began offering offshore hosting solutions in 2013. They've grown quite popular given their data leniency. Whatever you host, Hidemyhost will try to keep you online. These are the servers you can get:
Server location: Luxembourg
For 100Mbit/s and the rest of the specs that you get, HideMyHost's dedicated servers are slightly costly.
Nr. 6 – Sharkserve.rs

SharkServers is a popular offshore host that began in 2014. Formed in United Kingdom, they offer dedicated servers, domains, virtual servers, and web hosting. All their servers are located in the UK and they ignore all abuses that are non-UK. These are the servers you can get:
Server location: United Kingdom
These are very good prices, only their traffic is a bit low and they do not indicate how much guaranteed bandwidth you can use.
Nr. 5 – Hostplay.com

Hostplay is one of the oldest offshore hosts on this list. They started back in 2004, and have surprisingly not gained much popularity. This could be due to their un-intuitive website. It's quite unclear what they offer and what not. A lot of the functions do not work, but I figured out the servers you can get from them:
Server location: Netherlands
The servers are modern, they are relatively well priced, but it is unknown how much guaranteed bandwidth you get. This could be problematic, but if it is not to your liking, you can ask for a refund within 7 days.
Nr. 4 – Knownsrv.com

KnownSRV is a widely popular warez host. They opened their doors in the beginning of 2010. Situated in London, KnownSRV has several data centers where they have their servers located. These include Databarn in the Netherlands, Voxility in Romania, and LuxConnect in Luxembourg.
It is unclear in which data center these dedicated servers are located, but regardless of the location, the prices are expensive.
Nr. 3 – Wrzhost.com

WrzHost began offering warez hosting in 2006. This Dutch host has grown to become a popular choice for people looking to avoid consequences of abuses. If you go with one of their dedicated servers, you can choose from either their location in Switzerland or the Netherlands.
Server location: Netherlands (Switzerland available too)
For a warez host, they offer affordable servers, although it is unclear the guaranteed bandwidth that comes with it.
Nr. 2 – Warez-host.com

Warez-Host is a popular choice for people that want to host warez. They began in 2007, and offer VPS and dedicated servers in the Netherlands, Luxembourg, Sweden and Russia. All of them are warez proof.
Server location: Netherlands (Luxembourg, Sweden and Russia available too)
Warez Host's technician confirmed that you get 1Gbps guaranteed. This is an excellent option for those who want to have a wide bandwidth for a short amount of time. Having said that, their servers are on the pricey side.
Nr. 1 – Abelohost.com

AbeloHost is Dutch offshore host that allows copyrighted material, warez linking, warez hosting, adult content, and other activities that regular hosts do not allow. They were formed in 2013, and have since dominated the offshore niche because of their good support and affordable prices.
AbeloHost has the most affordable warez servers at a stable 100Mbps connection, which is upgradable for an additional payment.