7 Best Warez Hosting Providers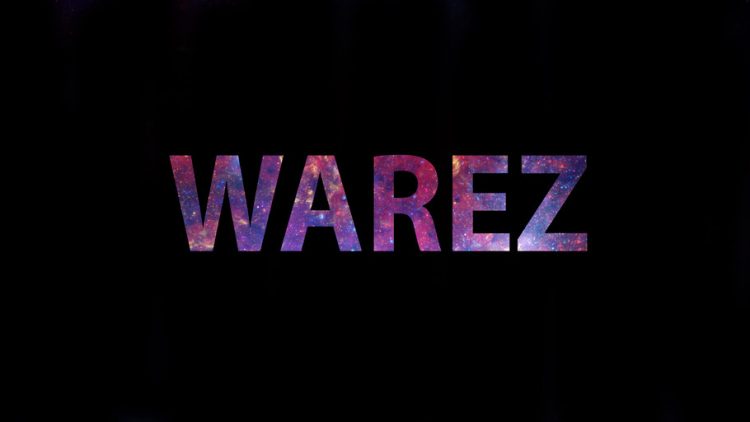 Before we list the best warez hosting providers, we must first define what we mean by warez.
What Is Warez?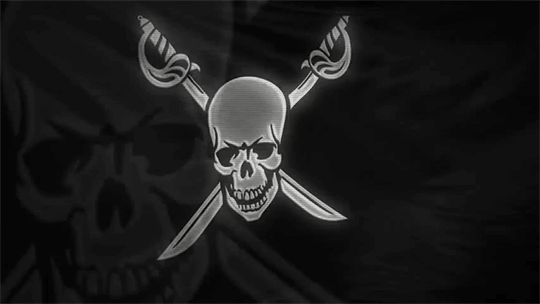 Warez simply refers to the distribution of copyrighted content, software or applications, which is in violation of copyright laws. The word warez is the plural of ware, short for computer software. Warez is the opposite of freeware.
The unauthorized distribution of warez material enters the public domain through various places on the internet. It begins with The Scene, underground groups who follow strict protocols for each warez release. After its release, word quickly spreads and a warez hierarchy is formed.
Direct download links most commonly end up in torrent sites and on sites who use a one-click hosting provider that allow warez material to be stored and then downloaded.
The original distributors of warez typically obtain early releases or purchase an existing copy of the software, and eventually find a way to crack the registration system established by the software creator. It's also speculated that much of The Scene is made up of people who deal with and work in the distribution of mainstream media.
Hosting For Warez
Any website allowing its users to download warez will inevitably receive a DMCA takedown notice. It is imperative that if you decide to start a warez website, you choose a warez hosting provider who takes security seriously, is offshore and ignores DMCA requests.
Keep in mind there is a difference between warez linking and warez hosting. Warez linking is where you create a website dedicated to providing the links pointing to the location of the file where other people can download the software, usually to torrents, forums, etc.
Warez hosting, on the other hand, means to create a website allowing direct downloads of the product, which means storing the warez files within the hosts servers. It is much more difficult to find reliable offshore hosts who allow warez file storage and ignore copyright claims by the product's creator.
Using anonymous warez hosting is a more secure way to share cracked material with the internet. With security in mind, we composed a list of the top seven warez hosting providers on the web. Some of these host's allow warez file storage, while a few others only allow warez linking.
Nr. 7 – KnownSRV.com

About KnownSRV.com:
KnownSRV was established in 2010 and has offices located in London, England and Zagreb, Croatia. They use offshore data centers in Romania, Luxembourg and the Netherlands.
Warez Hosting:
You can select one of the three offshore hosting server locations mentioned above, with initial monthly prices ranging from $2.95 to $14.95. They also offer exceptional long-term discounts and boast tons of features. Unfortunately, they do not allow warez hosting or linking on any of the shared hosting plans.
KnownSRV does, however, allow warez linking on their VPS plans. These plans are also fairly cost-effective, with monthly prices as follows: $19.95, $29.95, $39.95 and $59.95. The only long-term value comes with the annual prices, and cPanel costs $16.00 a month, though they do offer free alternatives. Their RAID10 SAS storage is decent, allowing 30GB, 50GB, 100GB and 200GB. KnownSRV's best value plan is the VPS-V3 plan, costing $39.95 monthly and $407.00 annually.
Final Remarks:
KnownSRV uses secure locations, has solid prices and immediate customer support. The only downside is they don't allow warez hosting, but again, warez linking is allowed.
Nr. 6 – HideMyHost.com

About HideMyHost.com:
Established in 2013, HideMyHost is a relatively new anonymous hosting provider, and maintains all of their servers in the Netherlands with their office centered in Luxembourg. They offer domains, shared hosting, VPS hosting and dedicated servers.
Warez Hosting:
HideMyHost allows warez linking as well as warez hosting, and, by being located in Netherlands and Luxembourg they ignore any incoming DMCA requests. Their plans are decent but cost-effective. Costs are as follows: €1.99 ($2.25), €3.99 ($4.50), €6.99 ($7.80), and € 10.99 ($12.35). The amount of storage space allowed is: 5GB, 10GB, 15GB and 20GB, respectively. Also, only their Professional plan allows unlimited domains. Their VPS plans will also save you some money if you're thinking about running a warez-based website, with costs ranging from €5.99 ($6.75) to €26.99 ($26.99) a month.
Final Remarks:
There's really not much information on the web about HideMyHost, but it's only fair to want a certain level of anonymity if you're hosting servers containing warez content. Their prices are fair and this would be a decent host to use for a beginner getting into warez.
Nr. 5 – ir-Hosting.com

About ir-Hosting.com
There isn't too much known about ir-Hosting's history, but they do have offshore servers located in Netherlands and have plenty of positive reviews from clients. They allow warez hosting, linking and ignore all DMCA notices. Although keep in mind they do not allow any adult, spam, or phishing related websites on their servers.
Warez Hosting:
ir-Hosting.com only allows warez storage and linking on their RapidLeech web hosting plans. Unfortunately, this is only for Linux users. Monthly prices cost: $7.00, $9.00, $11.00 and $14.00, which isn't the cheapest out there. Allowed disk storage is the same for each plan: 5GB. Monthly bandwidth ranges from 50GB to 200GB, although you do have the option to purchase unlimited monthly bandwidth for an additional $10 a month.
Final remarks:
All domain types are restricted to only 10 for each RapidLeech plan and their website isn't too appealing, but ir-Hosting is a terrific option if you want to diversify a few warez sites.
Nr. 4 – HostPlay.com

About HostPlay.com:
HostPlay is a longtime player. Funded in 2004, HostPlay runs on SSD servers with locations in Netherlands, Luxembourg, Sweden and Russia. They offer plenty of payments options, 12, which makes it the highest on this list.
Warez Hosting:
HostPlay's shared hosting plans do not allow warez hosting but do allow warez linking. Prices range from $14.40 to $36.00 a month, coming with plenty of storage, starting at 30GB and going up to 100GB.
For warez hosting you would need to use their VPS hosting or dedicated servers. The VPS plans support Linux and Windows, depending on the server location. For the Netherlands VPS, prices begin at $23.80 with 30GB of storage but only 1024MB of RAM. For an extra $10 a month you can get nearly twice the storage and speed, at 2048MB and 50GB. The best value buy appears to be their second tier package, costing $32.80.
Final Remarks:
They offer plenty of options for those looking for a diversified set of server locations, and their storage space is solid and they regularly run promotional offers.
Nr. 3 – RapidLeechHost.com

About RapidLeechHost.com:
RapidLeechHost.com is owned by Estro Web Services LTD and is based in Delhi, India. In 2009 the company transformed from BadiDuniya into RapidLeechHost as a way to offer secure offshore hosting while also specializing in providing RapidLeech and SeedBox services. They claim to own over 250 servers around the world, more specifically in the U.S., Netherlands and Germany.
Warez Hosting:
RapidLeechHost only allows warez linking on their offshore plans, using servers based in Netherlands. To host warez content on your website, they utilize RapidLeech, Seedbox, and a combination package utilizing different services rolled into one.
Their RapidLeech hosting plans, which come preinstalled with Rapid Leech, range in price from $10.99 to $19.99 per month. The advertised bandwidth is unlimited, with an upload time of 1Gbps, and storage space of 12GB to 75GB.
If you're looking to store a lot of warez, or want to start a large torrent-based website, check out their RapidLeech and TorrentFlux combination package. This plan allows you to remotely add, manage and download torrent links from practically anywhere. Prices are about the same as the RapidLeech plans, coming in at: $12.99, $15.99, $18.99 and $21.99, with disk storage of 12GB, 35GB, 55GB and 75GB, respectively. Unfortunately, the number of active torrents allowed is limited to 3 and 5.
Their SeedBox plans allow dedicated RAM amounts ranging from 2GB to 6GB, but their number of active torrents allowed remains a solid 1Gbps throughout. The SeedBox plan prices come in at $20.00, $25.00, $30.00 and $40.00 per month.
Final Remarks:
RapidLeechHost.com's offers an array of products allowing warez hosting and linking. Their combination package lets you run a full-fledged Bittorent client website, but unfortunately allows a very small number of simultaneous downloads.
Their LeechBox plans allow a larger number of warez torrent downloads, but it comes at an expensive monthly price with no long-term discounts. They also allow warez linking on their Holland-based offshore hosting plans, so there's more than enough warez options with RapidLeechHost.
Nr. 2 – WRZHost.com

About wrzHost.com:
WRZHost.com was established in 2006 and manages its servers in Netherlands and Switzerland. Even though they've been around for over a decade, they do not specify an office location.
Warez Hosting:
WrzHost specializes in allowing warez, and acts as a safe-haven for people wanting to start warez-related projects with anonymity. They offer shared hosting, Linux VPS's and dedicated servers.
Their shared hosting plan prices start out very cheap. For $2 a month you get 1GB storage and 50GB bandwidth but only a single domain, which is a great choice if you plan on running a small warez linking site. The rest of their shared hosting prices cost $8, $15, and $20 per month. For these prices you get 15GB, 50GB ad 150GB of storage space. The value- buy appears to be the Large plan, which is equipped with 500GB monthly bandwidth and allows unlimited domains. WrzHost's VPS plans have decent enough prices, ranging from $12 to $45 monthly, although they do provide plenty of RAM and storage.
Final Remarks:
WrzHost is a great warez hosting provider that provides affordable shared hosting plans, reliable support and offers multiple server locations.
Nr. 1 – AbeloHost.com

About AbeloHost.com:
AbeloHost.com was formed in 2012 right outside of Amsterdam, Netherlands. They collaborate with several datacentres in the Netherlands. They ignore DMCA, and allow warez hosting as well as warez linking. They received the nr. 1 spot because of their affordable prices and their high-quality service.
Warez Hosting:
AbeloHost's regular offshore hosting plans start at a mere €1 ($1.13) a month and runs up to only €8.49 ($9.50). Bandwidth ranges from 35GB to unlimited, but each offshore hosting plan comes with unlimited domains. If you want smoother hard drive speeds and more bandwidth, check out their SSD shared hosting Pro plans.
The SSD Pro pricing structure is as follows: €3.99 ($4.50), €7.99 ($9.00), €14.99 ($16.90) and €26.99 ($30.00). Allowed SSD storage is: 10GB, 20GB, 40GB, and 80GB, which is pretty good considering the quality of the servers and relative price.
AbeloHost's SSD VPS Pro plans are also excellent value buys.
The SSD VPS Pro plans all run on Intel Xeon E5-2650 v2 processors with 15GB, 25GB, 50GB, 120GB and 240GB of RAID-10 SSD storage. The costs are €9.99 ($11.06), €15.99 ($17.70), €25.99 ($28.77) and €58.99 ($65.30), respectively. Choose one of these plans if you want to take a warez business seriously and need larger storage space and the fastest processing speeds.
Final Remarks:
AbeloHost is an all-in-one offshore hosting solution that allows anyone from around the world to start a website linking to or hosting warez content. They offer loads of features, keep servers close by and private, and have a dedicated hands-on support team to help you through every step of the process.
You just read: 7 Best Warez Hosting Providers